Prosthodontics
(improving your smile)
Prosthodontists are experts in the restoration and replacement of teeth
They make smiles look beautiful and function the way they should
Prosthodontics is a dental specialty pertaining to the diagnosis, treatment planning, rehabilitation and maintenance of the oral function, comfort, appearance of your mouth & teeth.
Prosthodontists are experts in the restoration and replacement of teeth – they make smiles look beautiful and function the way they should.
They specialize in treating and handling dental and facial problems that involve restoring missing tooth and jaw structures. A prosthodontist is highly trained in cosmetics, dental implants, crowns, bridges, dentures, temporomandibular disorders (TMJD/TMD) and more.
Prosthodontists are extensively trained in state-of-the-art techniques and procedures for treating complex dental conditions and restoring optimum function and aesthetics. They regularly lead teams of general dentists, specialists, and other health professionals to develop solutions for your dental needs.
Services we offer include: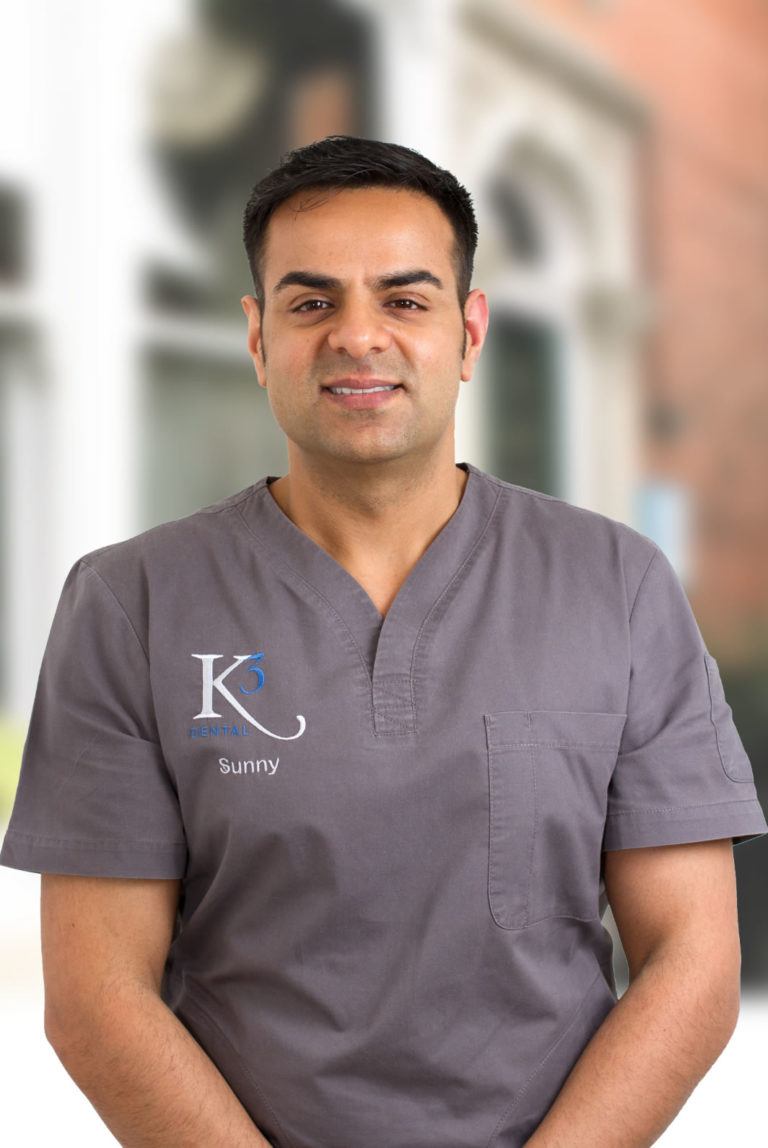 Specialist prosthodontist in training
Meet Dr Sunny Kotecha
Sunny is a firm believer in continuing education and has obtained his diploma from the Joint Dental Faculties of the Royal College of Surgeons of England in 2011 and a Masters in Dental Implantology from the University of Manchester, where he has worked as an honorary clinical lecturer. He currently works in general practice and is a specialist prosthodontist in training at King's College, Guy's Hospital London.
Sunny is an active member of the International Team for Implantology (ITi) and is a member of the British Society of Prosthodontics and Restorative Dentistry-UK.
Thank you Sunny and Daniel for giving me my smile back, I love my teeth. I'm so happy. Thank you so much for all that you did, it means a lot. You have the best patient care skills. I have not stopped grinning.
We hold consultations at our clinic on Saturdays