Orthodontics
(teeth straightening)
want to improve your confidence?
Find out how you can straighten your teeth and achieve a beautiful smile
Crooked teeth can have a negative effect on a person's confidence and willingness to smile. Children are often teased as a result of their teeth and as we get older teeth may become more crowded and crooked.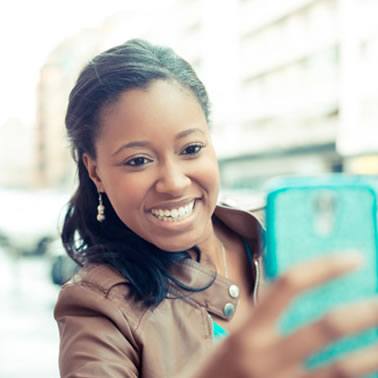 Orthodontics is the branch of dentistry that focuses on straightening teeth and improving the bite, so that you can smile, speak and eat with confidence. Our orthodontist is trained to the highest level in the field and offers a range of different braces so you are sure to find something to suit your personal needs. 
You can opt for full treatment or an alternative to six month smiles to improve the appearance of the front teeth. The orthodontist will work with you to help you achieve a smile you are happy with.
Meet Sheena, our Orthodontist
Sheena completed specialist training in Orthodontics at Birmingham Dental Hospital in 2011 and did a further two years of training to reach consultant level. She was awarded a clinical prize from the British Orthodontic Society in 2012.
She offers treatment using ceramic (tooth-coloured brackets), Invisalign and Incognito (brackets stuck on the inside of the teeth. Her special interests include adult orthodontics and the management of missing teeth.
She focuses on providing patients with high quality care in a friendly and caring manner.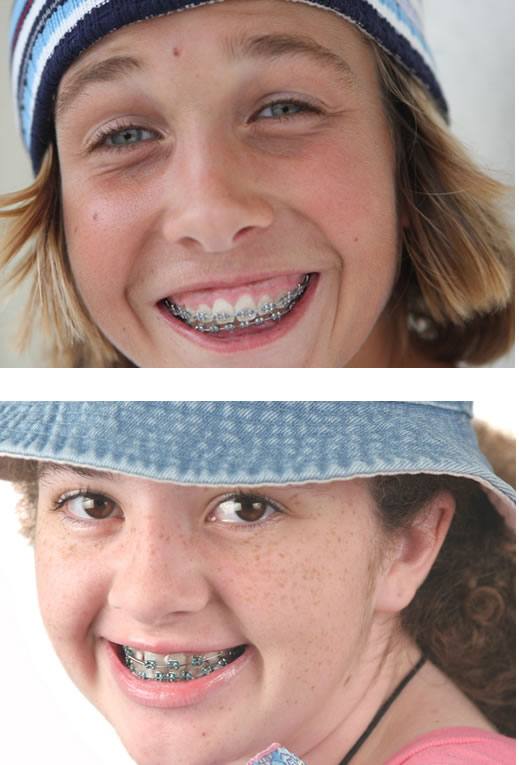 Traditional metal braces with wires
Fixed Metal Braces
These are the traditional metal braces with wires which are held in place with small elastics. These are often the choice of brace in teenagers, particularly as selecting different coloured elastics makes having brace treatment fun and exciting.  
We understand how important it is for children to have brace treatment at the right age. Some treatments to correct teeth that stick out are best provided when children are growing. Children also prefer treatment when their friends are wearing braces.  We offer a special rate for all children and are able to offer an immediate treatment start to help bypass long NHS waiting lists. We also offer appointments on weekends to avoid missing important school lessons.  
Advances in orthodontics means that the brackets used are now much smaller and more comfortable to wear. Many adults also elect to have metal braces.
Tooth coloured ceramic brackets
Ceramic Braces
These are similar to the metal fixed braces with wires but the brackets are made of a tooth-coloured ceramic which makes the brackets less visible.
We use Clarity ™ ADVANCED brackets, which offer excellent aesthetics and are specially designed to improve patient comfort.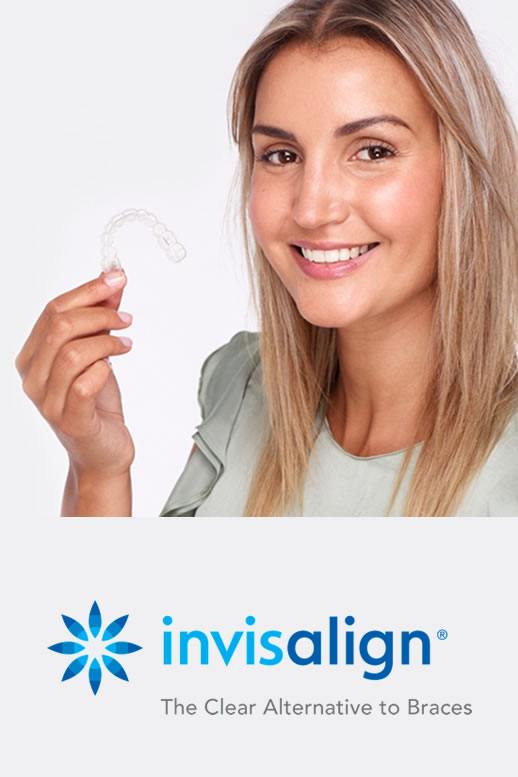 Clear, almost invisible aligners
Invisalign
This offers you the opportunity to have your teeth straightened discreetly without having to have brackets stuck onto your teeth.
Invisalign is series of clear, almost invisible, aligners custom-made to gently straighten your teeth.
No one will be able to tell you're straightening your teeth with Invisalign.
Our orthodontist is an accredited Invisalign provider.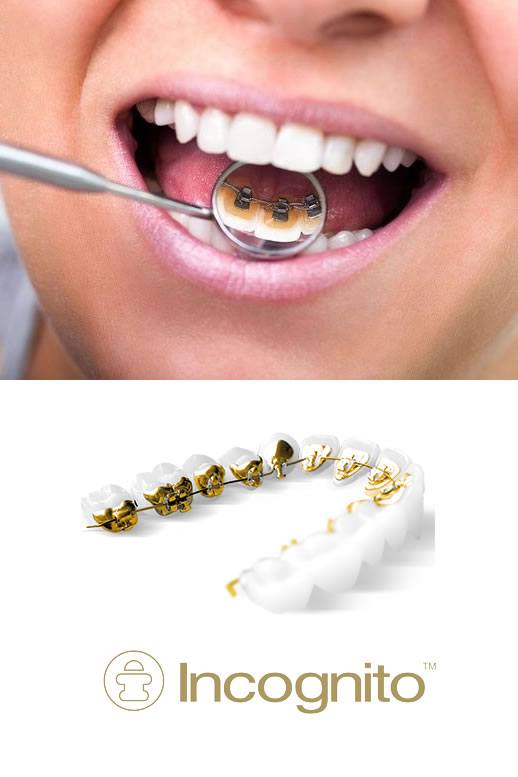 These braces are hidden on the back of your teeth
Lingual Braces
Incognito braces, are hidden on the back of teeth, making then virtually impossible to see.
This allows you to achieve a smile you are proud of even if you are self-conscious about wearing braces.
Our orthodontist is an accredited Incognito provider.
Priya K
Orthodontics patient
I can't recommend the practice enough. My son had his orthodontic treatment done at the practice. I was very happy with the service we received. The dentists and nurses are very friendly and put the patient at ease instantly. His treatment was completed to perfection and throughout the time he had his braces he had constant support.
Priya K
Orthodontics patient
My daughter is eligible to have her orthodontic treatment on the NHS , but we have opted for K3 again. She has so far had 6 teeth extracted and has had braces fitted on the top and bottom, throughout all the treatments she was made to feel comfortable, put at ease and constantly explained each preocedure. The treatment has been carried out with such care that she has not needed any time of school. The staff are courteous and professional yet very friendly. A bonus for us is that they have clinic on a Saturday hence the children need not miss school. I would highly recommend K3 dental without any reservation for their excellent all round approach. 0
Catherine Parry
Teeth Straightening Patient
From start to finish an excellent service from Sheena Kotecha. Referred to her by my dentist, Sheena's brother Sunny, I was pleased to have such a reassuring experience in having my teeth straightened. I didn't quite know what to expect but sheena's professionalism and calming ways made it much easier to have braces fitted.

The result was very good and exceeded my expectations.
Orthodontics can help you with ...
crooked teeth
correcting your bite
twisted teeth
improving your appearance
Whilst some treatments can be completed in 6 months, most braces treatments will take around 12 to 18 months.
Each patient is different which is why we would recommend you attend our clinic for a consultation where Dr Sheena Kotecha will be able to assess your needs and give you an idea of your treatment options. 
Teeth Straightening Consultation